Going Out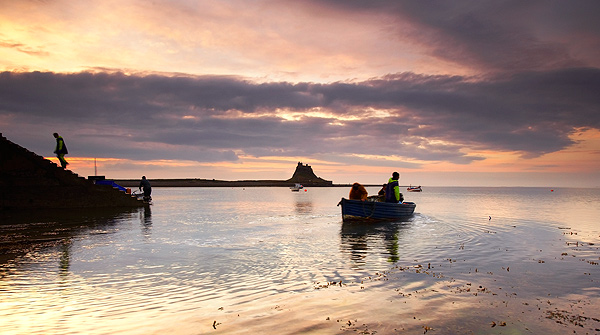 As I sat on the rocks by the harbour waiting for the sunrise, all I could think of was give me something different to photograph.
It says much for the people of the 'island' that even though they must have seen a thousand photographers down the years, they were still friendly and willing to share a joke.

Giving me time to wind the iso speed up, quicken the shutter and widen the aperture before they started the boat's engine.

Keith Henson

18x10 inches.
A summer's dawn on Lindisfarne and the lobster fishermen are preparing to go out and collect the night's catch.