Moon on the Tor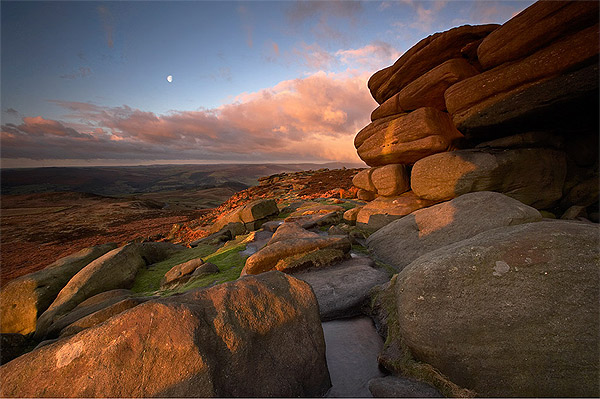 Despite appearances...it was cold with a biting wind. I noticed the moon's position within this scene and knew that if I gave it half an hour it would be in line with the large rock formation on the right. It was just a case of hoping that the light stayed while the moon got into position.
The bonus was the large sun burnt cloud dropping onto the horizon and I particularly like the distant patchwork of fields.

Keith Henson

17x11 inches.
The morning sun lights up the rocks of Higger Tor overlooked by the retreating winter moon.